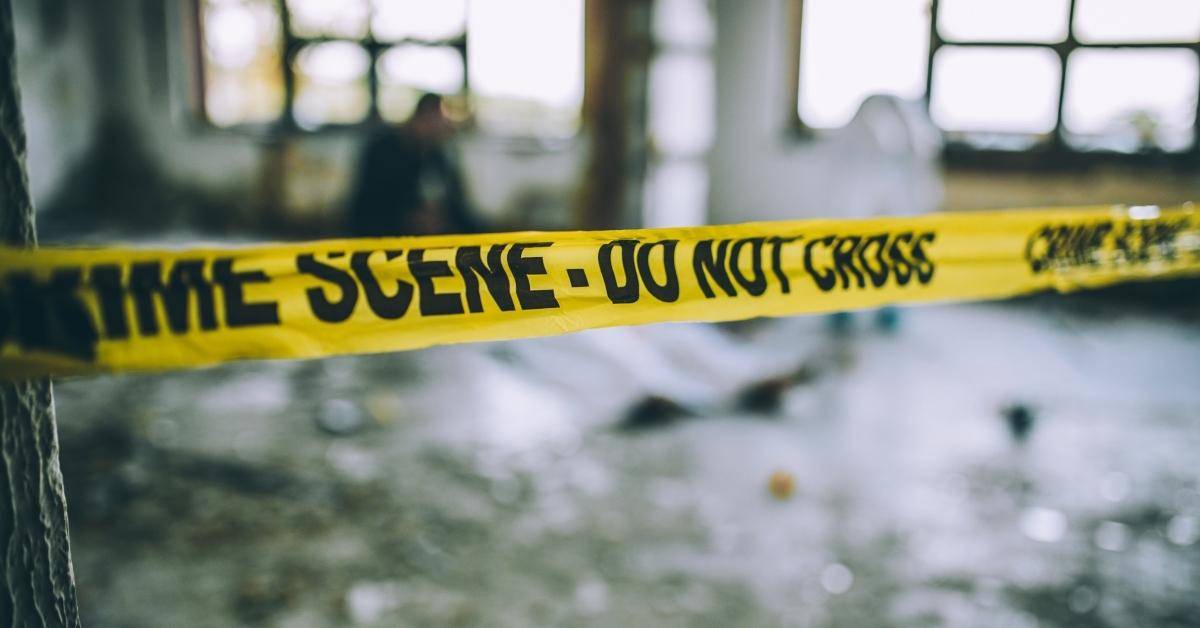 On January 8, 2021, the Celina Record reported that Prosper police arrested an 18-year-old man in connection to a shooting that took place around 4:40 p.m. that Thursday in the 200 block of East Broadway near the intersection of Coleman Street in downtown Prosper. According to police the victim, a non-resident of Prosper, was treated for injuries and released.
The alleged offender was transported to Collin County Jail and is facing three counts of aggravated assault with a deadly weapon, a second-degree felony. Police said the incident was quickly contained and brought under control.
Police said more arrests were anticipated. Prosper ISD locked down Reynolds Middle School and the administration building out of an abundance of caution.
Prosper PD said the shooting incident is not related to recent graffiti that has been reported in Prosper, adding that an investigation into the graffiti resulted in a suspect arrest Thursday. Prosper police said out of an abundance of caution it had an increased presence at all campuses Friday.
Anyone with information regarding this incident was asked to contact Sergeant Daniel Travis at [email protected] or 972-569-1037.
The day before that story, the New York Daily News reported that a suspected serial killer accused of smothering more than a dozen women living in retirement homes across central Texas was indicted on another charge of capital murder. The alleged offender is now facing a total of 18 counts of capital murder and two counts of attempted murder in Dallas and Collin Counties.
The alleged offender has also been linked through medical examiner reports and civil case filings to another six slayings, bringing his alleged death count up to at least 24. The latest charge against the Kenyan-born suspect is in the death of 87-year-old Glenna Day, who was killed October 15, 2016, at The Tradition-Prestonwood.
The alleged offender has been linked to at least eight other deaths at the same luxury senior living facility in Dallas. Investigators said the alleged offender posed as a maintenance worker to con his way into the women's apartments and later sold or pawned their jewelry.
Like the other suspected victims, authorities believe Day was suffocated with a pillow or choked to death before being robbed. She was one of three women living on the fourth floor of the facility who died suddenly during a three-month span in 2016.
The alleged offender has been charged with all of their deaths.
KXAS-TV reported on January 3, 2021, that a 15-year-old boy was facing a murder charge in the death of his mother. Police said surveillance video showed the teenager beating his mother to death inside the family's home in the 700 block of Donelson Drive.
The child's father called police shortly before 1 a.m. and officers found the mother, 50-year-old Stacy Ellen Barney, inside the home. The teenager, whose name has not been released, was found in the area after a search, and the cause of the fight was still under investigation Sunday.
In November 2020, KIRO-TV reported that a suspected killer's alleged string of violence ended in Collin County, where Blair Carter, 60, was found dead inside his burning Celina home. According to police, the 31-year-old alleged offender of Red Oak used to date Carter's daughter.
The alleged offender was in the Collin County Jail on Tuesday, charged with four counts of murder. Bail was set at $1 million on each murder charge.
The first killing was on Halloween when college student Jaden Urrea, 19, was gunned down as he waited for a ride after a Halloween party in downtown Dallas. On November 14, Adam Gautreau, 36, was shot and killed at a service road intersection, about 30 minutes before Kenneth Jerome Hamilton, 57, was found mortally wounded in the driver's seat of his car 9 miles away, and police announced they were looking for a black Chevy Tahoe in both shootings.
"In my opinion, based on what I've seen so far, I believe that this is the definition of a serial killer," said Dallas police Deputy Chief Reuben Ramirez, who heads the department's Criminal Investigations Division.
Along with the killings of Gautreau and Hamilton, there were other random shootings that weekend, the chief said. The incidents crossed jurisdictional boundaries, which prompted teamwork from multiple local, state, and federal agencies.
Violent Crime Defense in Collin County, Texas
Three of the four cases discussed above involve a murder charge, which is perhaps the most serious criminal charge a person can face for a violent crime. It is important to understand that murder is not the same as manslaughter.
Manslaughter is a completely separate crime that Texas Penal Code § 19.04 establishes a person commits if they recklessly cause the death of an individual. Manslaughter is a second-degree felony.
A person commits the offense of criminally negligent homicide if they cause the death of an individual by criminal negligence. This is a state jail felony.
Under Texas Penal Code § 19.02(b), a person commits the crime of murder if they:
intentionally or knowingly cause the death of an individual;

intend to cause serious bodily injury and commit an act clearly dangerous to human life that causes the death of an individual;  or

commit or attempt to commit a felony, other than manslaughter, and in the course of and in furtherance of the commission or attempt, or in immediate flight from the commission or attempt, commit or attempt to commit an act clearly dangerous to human life that causes the death of an individual.
This is a first-degree felony. At the punishment stage of a trial, the alleged offender may raise the issue as to whether they caused the death under the immediate influence of sudden passion (defined under Texas Penal Code § 19.02(a)(2) as "passion directly caused by and arising out of provocation by the individual killed or another acting with the person killed which passion arises at the time of the offense and is not solely the result of former provocation") arising from an adequate cause (defined under Texas Penal Code § 19.02(a)(1) as "cause that would commonly produce a degree of anger, rage, resentment, or terror in a person of ordinary temper, sufficient to render the mind incapable of cool reflection").  
If an alleged offender proves the issue in the affirmative by a preponderance of the evidence, the offense is a felony of the second degree. Under Texas Penal Code § 19.03, a person commits the crime of capital murder if they commit murder as defined under Texas Penal Code § 19.02(b)(1) and:
the person murders a peace officer or fireman who is acting in the lawful discharge of official duty and who the person knows is a peace officer or fireman;

the person intentionally commits the murder in the course of committing or attempting to commit kidnapping, burglary, robbery, aggravated sexual assault, arson, obstruction or retaliation, or terroristic threat under Section 22.07(a)(1), (3), (4), (5), or (6);

the person commits the murder for remuneration or the promise of remuneration or employs another to commit the murder for remuneration or the promise of remuneration;

the person commits the murder while escaping or attempting to escape from a penal institution;

the person, while incarcerated in a penal institution, murders another who is employed in the operation of the penal institution; or with the intent to establish, maintain, or participate in a combination or in the profits of a combination;

the person while incarcerated for an offense under this section or Section 19.02, murders another; or while serving a sentence of life imprisonment or a term of 99 years for an offense under Section 20.04, 22.021, or 29.03, murders another;

the person murders more than one person during the same criminal transaction, or during different criminal transactions but the murders are committed pursuant to the same scheme or course of conduct;

he person murders an individual under 10 years of age;

the person murders an individual 10 years of age or older but younger than 15 years of age; or

the person murders another person in retaliation for or on account of the service or status of the other person as a judge or justice of the supreme court, the court of criminal appeals, a court of appeals, a district court, a criminal district court, a constitutional county court, a statutory county court, a justice court, or a municipal court.
Capital murder is a capital felony. Many murder cases are connected to domestic violence or family violence cases. Visit our website to learn more about other felony charges. Our law firm defends people against all kinds of serious criminal allegations.
Find a Criminal Defense Lawyer in Collin County | Law Offices of Richard C. McConathy
Were you arrested for any kind of violent crime in Plano or a surrounding area of Collin County? You are going to need to have a criminal defense attorney before you appear in court.
The Law Offices of Richard C. McConathy can provide a diligent defense against whatever charges you are facing. Call (469) 304-3422 or contact us online to have us review your case and answer all of your legal questions during a free consultation.