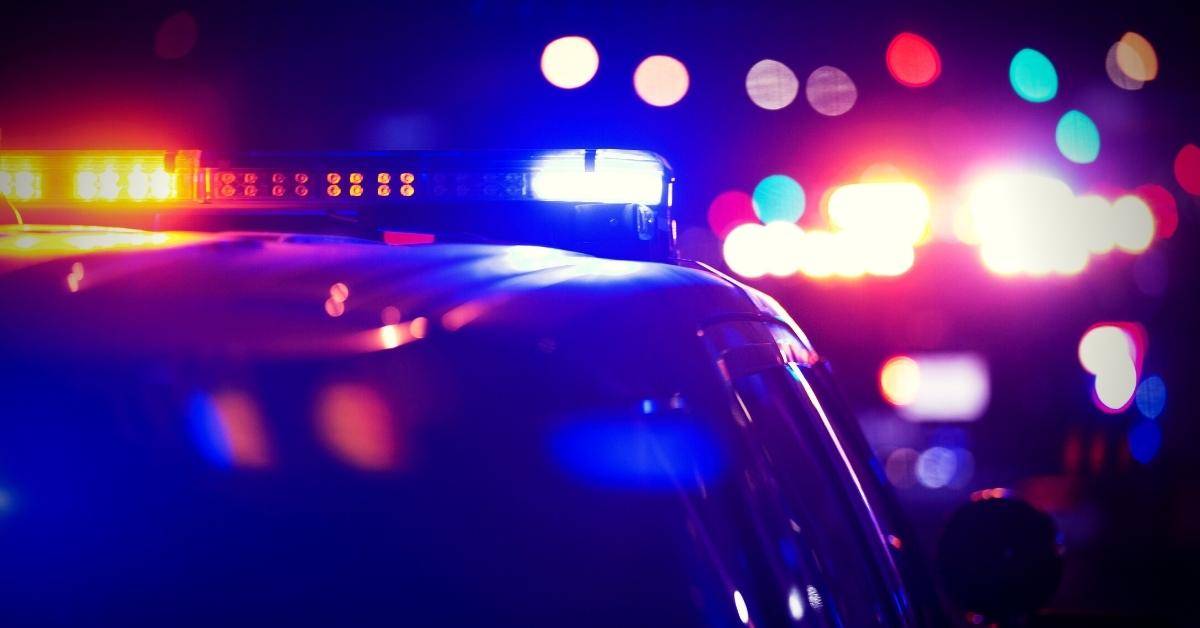 The Plano Star Courier reported on September 19, 2020, that Plano police officers responded to a domestic violence report in the 8100 block of Haning Drive where they were flagged down by the caller who reported a sexual assault at the Haning residence. The alleged offender was known to the victim and was still located inside the residence armed with a firearm, which had been used in the offense.
KTVT-TV reported that the alleged offender refused to leave the home, which the Courier reported led to a response from the Plano Police Emergency Services Unit, consisting of SWAT, Crisis Negotiators, and other specialized units. After hours of negotiation, police said a SWAT team took the suspect into custody.
The alleged offender was identified as Mahmoud Dessouky, a 43-year old resident of Plano. He was charged with aggravated sexual assault and was being held in the Collin County Detention Center in McKinney. Aggravated sexual assault is not one of the more common outcomes to domestic violence reports, but it has been a common crime in the Plano area this year and the penalties are serious.
In February 2020, the Plano Star Courier reported that 45-year-old Everardo Raul Sanchez-Cabrera of Plano was sentenced to 40 years in prison after pleading guilty to aggravated sexual assault of a child. Sanchez-Cabrera volunteered as a worship leader at the same church where the victim and her family attended. The victim was 11 years old.
Sanchez-Cabrera began communicating with the girl over social media in early 2019, without the knowledge of the parents. After several months of communicating via social media, Sanchez-Cabrera asked the victim to secretly meet with him, picked up the child, and drove her to his home where he sexually assaulted her.
In November 2019, KXAS-TV reported that a Plano physician had his license suspended by the Texas Medical Board after his arrest in October on charges of sexual assault of a child and possession of an illicit substance. The 53-year-old Timothy Morris Collins was arrested on two counts of sexual assault on October 29, but the assaults dated back to June 2012 and December 1995.
According to a 2019 Convictions Rates Report from the Texas Department of Public Safety (DPS), there were 336 total convictions for sexual assault in Texas in 2019 but there were 927 convictions for sexual assault of a child. However, there were 16,677 convictions for assault causing bodily injury to a family member, 2,896 convictions for assault against a family or household member involving impeding breathing or circulation, and 3,036 convictions for assault against a family or household member with a previous conviction.
Sexual Assault vs. Domestic Assault
Sexual assault is generally a much more serious crime than domestic assault, which is the far more common criminal charge to stem from domestic violence calls in Texas. Domestic assault is a Class C misdemeanor if an alleged offender threatens bodily injury or threatens to cause offensive physical contact but becomes a Class A misdemeanor if the alleged offender causes bodily injury to an alleged victim.
Domestic assault can become a felony offense when an alleged offender has prior convictions or if they strangle or stop the breathing of their alleged victim. With sexual assault in Texas, the crime begins as a second-degree felony but can become a first-degree felony in limited cases.
It is again not common for family violence calls to police to result in sexual assault charges, but it is not entirely impossible. Such criminal charges would usually stem from a much longer investigation into the behavior than is customary during most police visits, as domestic assault is the far more common criminal charge because police do not need as much evidence to feel confident in those charges.
Sexual assault can be a far more damaging criminal charge for a person to face in Texas because an alleged offender may have to carry that conviction with them for the remainder of their life. Any offense requiring sex offender registration is not eligible to have a criminal record expunged or sealed.
Then again, any offense involving family violence is also ineligible for expunction or sealing. Sexual assault and domestic assault are both serious crimes that need to be taken seriously by alleged offenders because guilty pleas in these cases can cause long-lasting harms that will haunt the alleged offenders for many, many years.
Family violence crimes do not always intersect with sex crimes, but the overlap does sometimes occur. People who are arrested in these circumstances are frequently taken aback by the criminal charges, especially when sex offenses involve what alleged offenders believed to be consensual sex between legal adults.
Find a Plano Family Violence Lawyer | Law Offices of Richard C. McConathy
If you were arrested in Collin County for an alleged sexual offense or other family violence crime, you will want to be sure that you have skilled legal representation on your side for assistance fighting the criminal charges. The Law Offices of Richard C. McConathy defends individuals throughout the greater Plano area against all kinds of sexual offense and domestic violence charges, and we will be committed to working to ensure that you can achieve the outcome that results in the fewest possible punishments.
Our firm appreciates the sensitive nature of these kinds of cases and can work closely with you to take the steps that are guaranteed to provide the most satisfying outcome. You can have us examine your case in greater detail as soon as you call (469) 304-3422 or contact us online to take advantage of a free consultation.