When college students are charged with crimes in Texas, they not only have to be concerned with criminal prosecution, but they must also consider how their criminal charges will affect their ability to continue receiving an education at their institution. A conviction may lead to possible suspension or expulsion from a university or other institution of higher learning.
Even when guilty pleas seemingly result in little more than fines, there can be several unforeseen long-term consequences to any kind of conviction. For this reason, it is critical for any alleged offender currently enrolled in a college in Texas to have legal counsel willing and able to fight for the best possible outcome that preserves a student's academic career.
College Student Arrests Defense Lawyer in Plano, Allen, Frisco, and McKinney, TX
If you are a college student arrested in Plano, or any of the surrounding areas in Texas, including Allen, Anna, Blue Ridge, Carrollton, Celina, Copeville, Dallas, Fairview, Farmersville, Frisco, Garland, Josephine, Lavon, Lowry Crossing, Lucas, McKinney, Melissa, Murphy, Nevada, New Hope, Parker, Princeton, Prosper, Richardson, Royse City, Sachse, Saint Paul, Van Alstyne, Weston, or Wylie, contact the Law Offices of Richard C. McConathy. Our firm knows how to handle every kind of college student arrest.
Attorney Richard McConathy has decades of experience handling these issues. Contact the Law Offices of Richard C. McConathy at (469) 304-3422 about your case.
Common Arrests for College Students in Collin County
Any person can face criminal charges for violations of local, state, or federal laws. Some of the alleged crimes for which college students are frequently arrested include, but are not limited to:
Burglary
Marijuana Offenses
Assault
Misdemeanor Offenses
Minor in Possession of Alcohol
Drug-Related DWI
Criminal Mischief
First Time Arrests
Federal Charges
Drug / Narcotics Charges
Theft Offenses
Violent Crimes
Family Violence Charges
Firearm / Weapon Offenses
Juvenile Crime
Felony Charges
Violations of Probation
Criminal Conspiracy
Most first DWI arrests are Class B misdemeanor offenses punishable by up to 180 days in jail and fines of up to $2,000. A first arrest involving a blood alcohol concentration (BAC) of 0.15 or higher or any second DWI arrest is a Class A misdemeanor punishable by up to one year in jail and fines of up to $4,000.
Third or subsequent DWI offenses and DWI offenses that caused crashes resulting in bodily injury or death are felony offenses in Texas. In addition to possible imprisonment and fines, alleged offenders facing criminal charges for DWI will also have driver's licenses suspended and may be ordered to complete any number of additional requirements, including community service, mandatory attendance at a Victim Impact Panel (VIP), and installation of an ignition interlock device (IID) in all motor vehicles owned or operated by the alleged offender.
Student disciplinary hearings are completely separate matters from criminal charges. Certain institutions may prohibit students from having legal representation for hearings, but often still allow attorneys to serve as advisors.
Depending on the college or university, just the arrest for DWI may constitute grounds for a possible suspension or even expulsion. Some institutions may not discipline students who are not convicted, but a student should make sure to have a lawyer review all aspects of his or her student code of conduct in order to ensure minimal disruption to the student's academic career.
Colleges in North Texas
The Law Offices of Richard C. McConathy represents students at a wide variety of institutions of higher learning in and around the DFW Metroplex. A few of the schools that our clients have been students of include, but are not limited to:
Arlington Baptist College
The Art Institute of Dallas
Austin College
Baylor University
Brookhaven College
Cedar Valley College
Collin County Community College

 

Court Reporting Institute Wheeler Institute of Texas
Dallas Baptist University
Dallas Christian College
Dallas Institute of Funeral Service
DeVry University Texas
Eastfield College
El Centro College
Grayson County College
Hill College
Jarvis Christian College
KD Conservatory College of Film and Dramatic Arts
McLennan Community College
Mountain View College
Navarro College
North Central Texas College
North Lake College
Northwood University Texas
Paris Junior College
Paul Quinn College
Remington College

 

Remington College

 

Richland College
Southern Methodist University
Southwestern Adventist University
Southwestern Assemblies of God University
Southwestern Christian College
Tarrant County College District
Texas A & M University Commerce
Texas Christian University (TCU)
Texas College
Texas State Technical College Waco
Texas Wesleyan University
Texas Woman's University
The College of Saint Thomas More
The University of Texas at Arlington
The University of Texas at Dallas
The University of Texas at Tyler
Trinity Valley Community College
Tyler Junior College
University of Dallas
University of North Texas
University of Phoenix Dallas Campus
Wade College
Weatherford College
If you are charged with a crime while you are in college, you need to understand right now that your future is on the line. If you are convicted of the crime, you could face:
Expulsion from your university and denied entrance to other universities;
Large fines and fees;
Permanent criminal charges on your record;
Probation;
Loss of your job and future job opportunities; and
Jail or prison time.
Keep in mind that in addition to criminal charges, you may also face civil charges too. Further, a criminal conviction can damage your reputation and can make it very difficult for you to move forward in life. These consequences are the last thing that you want to have to worry about when you are a university-aged student with a bright future ahead of you.
When you work with a knowledgeable criminal defense attorney who has experience representing college students charged with crimes, you improve your chances of securing the best possible outcome for your case. This may mean having the charges against you dropped, securing a verdict of innocence, or having charges or sentencing reduced.
Once you've hired an attorney in Austin or wherever your goal is now to avoid a criminal conviction. If you can avoid a conviction on your DWI, possession of marijuana, assault, or other charges, you may eventually be eligible for an expungement.
An expungement also called an expunction, clears the criminal arrest history from your record. That means by the time you graduate and go out on the job market, your record will be free and clear. An expungement is also the only way to get that pesky mugshot off of the Internet. Therefore, this is the best goal. 
However, if your case results in a conviction, then expungement is off the table. You still have options, though, such as a deferred adjudication, which can result in a non-disclosure order. (A non-disclosure order hides the arrest from the general public's view, but law enforcement and licensing agencies can still view them, so it's not as powerful as an expunction.)
To avoid a conviction, sometimes a trial is the best or only option. However, it is more common for a criminal defense attorney in Austin to negotiate a deal that avoids a conviction or at least reduces the charge. Sometimes the components of the deal involve a lot of upfront work on your part, such as:
Taking drug and alcohol classes
Completing community service
While it may be tempting to just accept a conviction to avoid the hassle, you should consider your future—play the long game. When you're one day applying for a professional license, you'll be thankful that you took the time to hire a skilled defense attorney and complete the steps necessary to avoid a criminal conviction.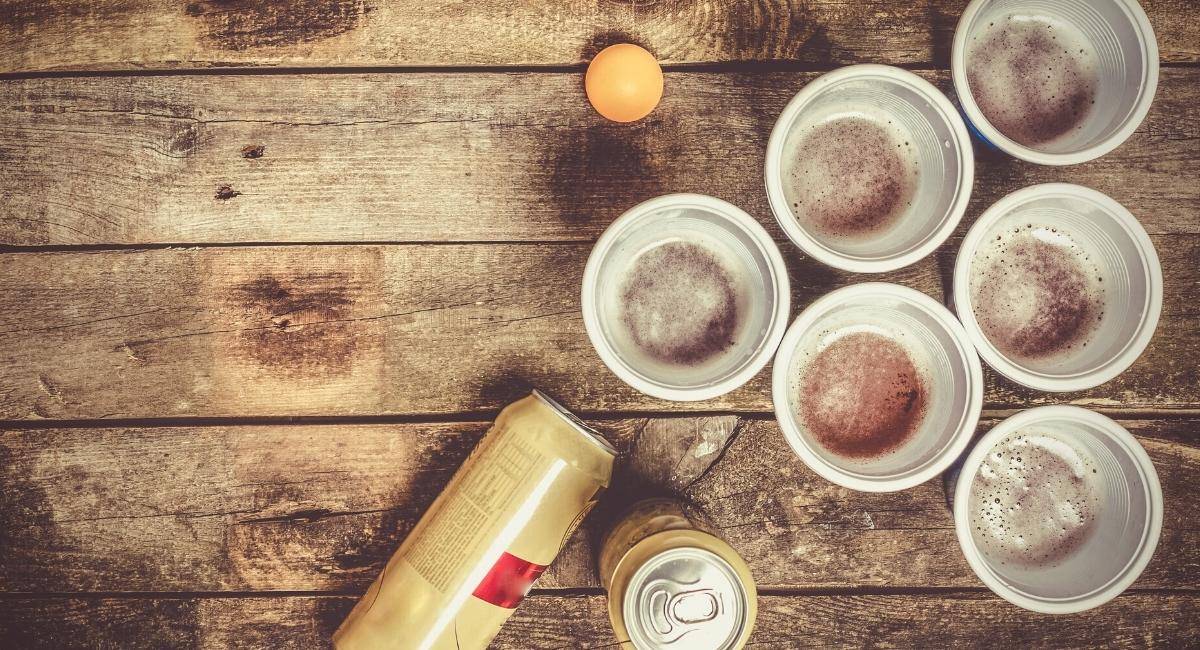 Collin County Resources for College Student Arrests
College Drinking | National Institute on Alcohol Abuse and Alcoholism (NIAAA) | National Institutes of Health (NIH) — The NIAAA is one of the 27 institutes and centers that comprise the NIH, the primary agency of the federal government responsible for biomedical and public health research. Visit this website to learn more about the consequences of harmful and underage college drinking, factors affecting student drinking, and addressing college drinking. You can also find information about "binge drinking."
Drinking and Driving Among College Students | The Influence of Alcohol-Control Policies — View the full text of a study that used a national sample to examine policy factors associated with alcohol-involved driving. The study was published in the October 2003 issue of the American Journal of Preventive Medicine. The study found, "Students who attend colleges in states that have more restrictions on underaged drinking, high volume consumption, and sales of alcoholic beverages, and devote more resources to enforcing drunk driving laws, report less drinking and driving."
The University of Texas at Dallas Discipline and Conduct — This website outlines the code of conduct at UT Dallas. The website explains the role of the dean and other faculty members in the disciplinary hearing process.
The University of Texas at Arlington Student Conduct and Discipline — This link provides detailed information on the student conduct and discipline code at UT Arlington. In the student conduct and discipline code, it outlines the potential violations, as well as possible sanctions for such violations.
Southern Methodist University Code of Conduct — This link provides the entire student code of conduct for students at SMU. It gives a detailed description of conduct violations such as academic dishonesty, hazing, and other offenses. 
Find A Collin County Attorney to Fight College Student Arrests | Law Offices of Richard C. McConathy
Contact the Law Offices of Richard C. McConathy today for a consultation about any kind of college student arrest in the Collin County area of Texas.  Richard McConathy is an experienced criminal defense attorney who will make every effort to find applicable defenses in your particular case to have your charges reduced or even dismissed.
Contact the Law Offices of Richard C. McConathy right now at (469) 304-3422 or contact us online for a free consultation. We also serve the surrounding counties of Denton County, Wise County, Kaufman County, Dallas County, Grayson County, Rockwall County, Johnson County, Ellis County, and Parker County.