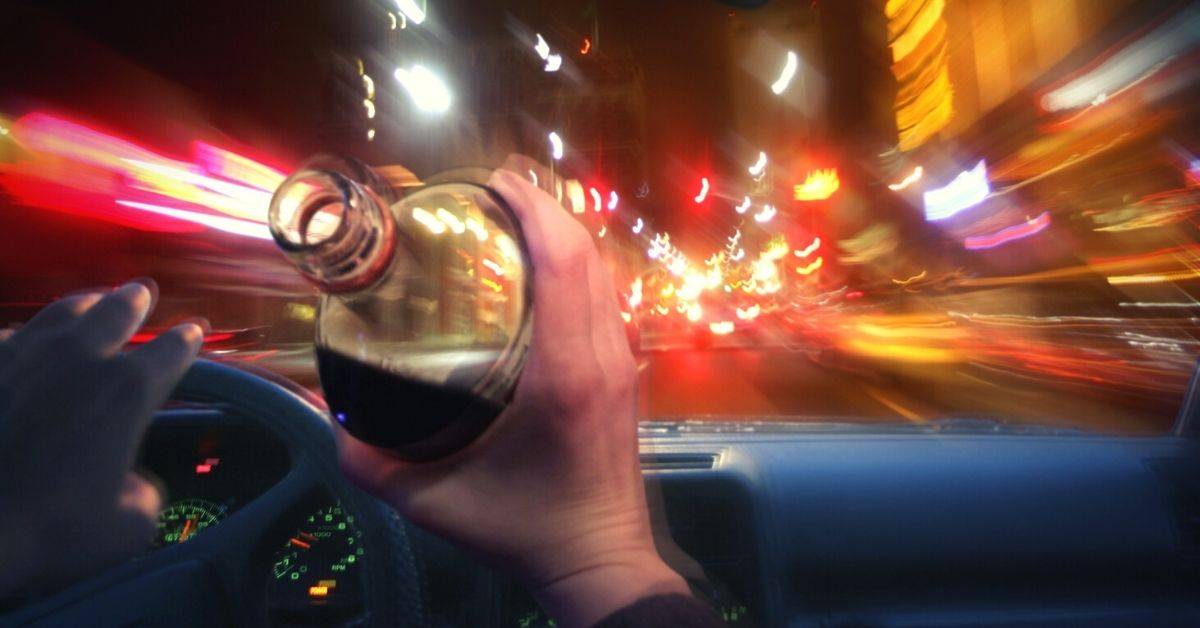 Collin County has not been a stranger to drunk driving accidents this year. WFAA-TV reported on May 15, 2020 that an Allen man was accused of driving while intoxicated (DWI), injuring 3 people in crash in Plano.
The incident occurred near the intersection of McDermott Road and Preston Meadow Drive in Plano. Authorities told WFAA that a 57-year-old man was driving a Ford F-250 when he ran a stop sign and crashed into a minivan.
Three people inside the minivan, including a 3-year-old, were transported to the hospital with serious injuries, according to police. Officials said the man was arrested and faced several charges, including three counts of intoxication assault, unlawful carrying weapons, and resisting arrest.
Two months before that story, WFAA reported that a Plano woman was accused of selling alcohol to 3 teens who died in a crash. A 36-year-old woman was accused of serving alcohol to three teens that died in a car crash in Plano in February.   
The teens died on February 17 after the BMW sedan they were riding inside hit two trees, split in half, and traveled more than 150 feet before catching fire around 3 a.m. Detectives determined during the investigation that speed and alcohol were contributing factors to the crash.
New arrest documents show that the 36-year-old woman served the teens alcohol at Focus BBQ, a restaurant on West Spring Creek Parkway in Plano. She was arrested on February 28 and now faces three charges of alcohol sale to a minor, as well as one charge of sale of an alcoholic beverage during prohibited hours.
The Texas Alcoholic Beverage Commission was investigating the restaurant as well. The accident scene along Hedgcoxe Road was so horrific and widespread first responders first thought there were two cars involved.
Arrest documents showed that the teens arrived at the restaurant around 1 a.m. on February 17, and surveillance footage captured the woman filling a large plastic vase-shaped container that had a pouring spout with beer and bringing it to the teens. At no point, per the documents, did the teens ever produce any form of identification to verify their age.
Investigators wrote that the surveillance footage that night showed the woman filling up another container of beer for the teens around 2:09 a.m., nine minutes after serving hours. The documents reveal that the boys finished the second container of beer and left around 3:11 a.m., with the crash happening 30 minutes later.
The woman is a Chinese national. She must wear a GPS monitor, has a curfew from 10 p.m. to 6 a.m., and must surrender her passports as well as visas.  
Per the owner of Focus BBQ, the restaurant is still open but he did not provide a comment.
Not all DWI offenses necessarily result in accidents but can still cause major problems. Late last year, KTVT-TV reported that a man already accused of a Deep Ellum beating was facing a new DWI charge.
The man was arrested and charged with a DWI on December 2 in Collin County and posted bond. The DWI violated the conditions of his bond, which included not drinking or using drugs.
The man was indicted by a Dallas County grand jury last month on two felonies and two misdemeanors. A trial date for the assault case has not been set.
The man was accused in March of beating a woman in a parking lot outside a Deep Ellum bar. A bystander recorded a video of the incident that was soon shared online.
Police said the man confronted the woman after the woman pulled into the parking lot to avoid driving the wrong way on one-way Elm Street. In the video, the man can be seen slapping the woman's phone out of her hand. She retaliates and hits him once; the man then punches her five times before walking away and kicking her phone.
In a news conference in March, the woman said she suffered a concussion in the attack and other injuries including swelling in her jaw, a black eye, and an injury to her ear. Her attorney said at the time she had been to the emergency room three times since the attack and had received referrals to a facial surgeon and a psychiatrist.
DWI Charges in Collin County, Texas
A DWI arrest on its own can lead to some serious consequences, but criminal charges can become enhanced when a person who is accused of DWI also happens to be involved in an accident. For a first DWI without any crash, a conviction can result in up to 180 days in jail, a fine of up to $2,000, up to 100 hours of community service, completion of a DWI Education Course, and required attendance at a Mothers Against Drunk Driving (M.A.D.D.) Victim Impact Panel.
When a person is accused of DWI with property damage, the driver is accused of reckless damage or destruction. This can lead to an additional Class C misdemeanor charge that can add another $500 to the fine.
If an alleged offender causes serious bodily injury to another person, the offense could lead to a charge of intoxication assault (or DWI assault). Intoxication assault is a third-degree felony punishable by up to 10 years in prison and/or a fine of up to $10,000, but the crime can become a second-degree felony punishable by up to 20 years in prison plus the fine of $10,000 if it is shown at trial that the offender caused serious bodily injury to a peace officer, a firefighter, or emergency medical services personnel while in the actual discharge of official duty, or caused serious bodily injury to another (person) in the nature of a traumatic brain injury that results in a persistent vegetative state.
Perhaps the most serious offense a person could commit during a DWI offense is the crime of intoxication manslaughter, which is the charge when drunk driving causes the death of another person. Intoxication manslaughter is a second-degree felony but can be punished as a first-degree felony if it is shown at trial that the alleged offender caused serious bodily injury to a peace officer, a firefighter, or emergency medical services personnel while in the actual discharge of an official duty.
All DWI charges are going to require the help of a criminal defense attorney, whether you have been involved in an accident or not. Car accidents could also result in civil actions in some cases, which makes legal representation even more necessary.
Find a Plano DWI Defense Lawyer | Law Offices of Richard C. McConathy
Were you recently arrested for a DWI in Plano or a surrounding area of Collin County after being involved in a motor vehicle accident? You are going to need to contact the Law Offices of Richard C. McConathy as soon as possible to help protect your future.
Our firm has spent more than 20 years defending people against all types of DWI charges in North Texas, and we will be able to conduct our own independent investigation into your crash to help preserve the evidence needed to get your criminal charges reduced or dismissed. You can have us examine your case and discuss all of your legal options with you when you call (469) 304-3422 or contact us online to schedule a free consultation.