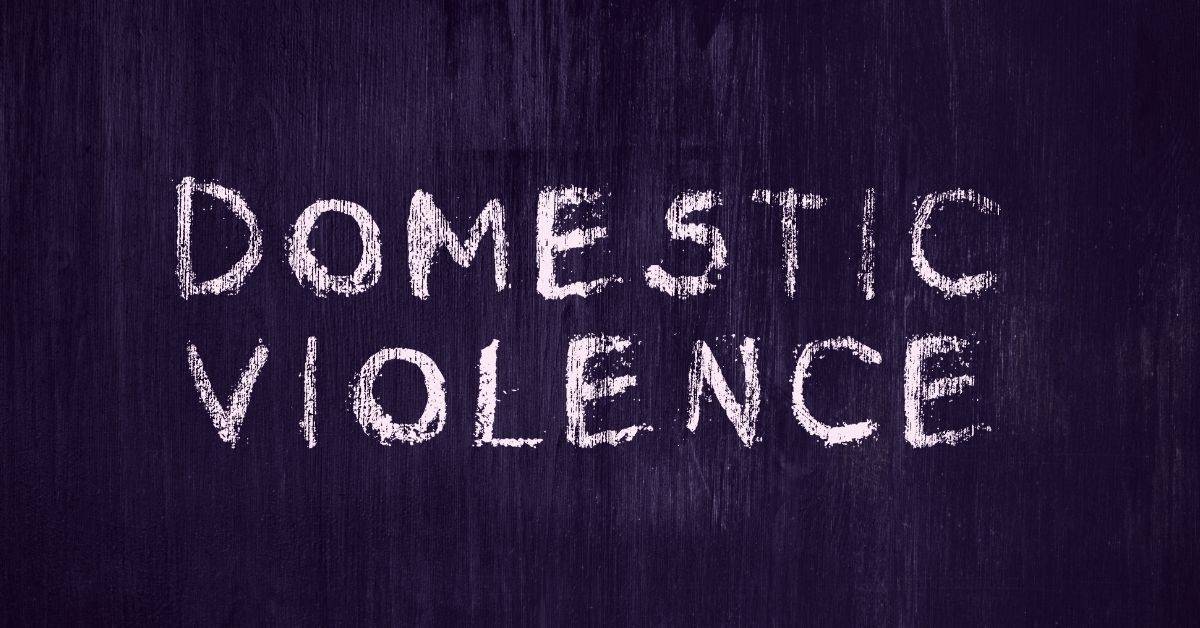 A Collin County judge sentenced a McKinney man to 40 years for aggravated assault of a public servant.
KTVT-TV reported on October 16, 2020, that a Collin County judge sentenced a McKinney man to 40 years in prison after a jury found him guilty of aggravated assault of a public servant. The 37-year-old man was on parole when he threatened officers and others with a knife last October. 
According to KTVT, McKinney Police Officers responded to a domestic violence call in east McKinney in October 2019 and learned the 37-year-old man was inside the house once there. A witness heard the man hitting his girlfriend, so officers attempted to get him out of the house.
After 15 minutes of refusing, the man finally came out into the front yard, yelling and cursing at officers. He then went back inside the house and returned with a knife before ignoring officer commands and starting to walk through the yard and out into the street where an officer was standing behind a parked car.
As the man came around the end of the car, the officer continued to give commands to drop the knife. The manmade slashing motions with the knife as he shouted, "I'm going to kill you!"
The man returned to the yard but then threw the knife towards and over the heads of the officers and civilians in the street. As the man turned towards two officers who just arrived on the scene with a less-lethal shotgun, they shot him with three bean bag rounds and took him into custody.
During the drive to the jail, the man again threatened one of the officers, yelling "When I come home, I'm going to kill you and your family!" The man was on parole for a federal gun charge at the time of the incident and his criminal history included multiple burglaries of habitation convictions.
A 64-year-old man was executed for a 2005 domestic violence slaying in Collin County
In January of this year, the Texas Tribune reported that a 64-year-old man was executed for a 2005 domestic violence slaying in Collin County. John Gardner was executed for the 2005 murder of his soon-to-be ex-wife, who was shot and killed in her home weeks before the couple's divorce was finalized.
According to the Tribune, John Gardner had a history of domestic violence that included the shooting of a previous wife who later died from her injuries. He had argued for years that his crime should not have been prosecuted as capital murder, which is the only crime in Texas that can result in the death penalty.
A capital murder conviction in his case required the jury to decide that the killing was committed during another felony crime — home burglary or retaliation for his wife being a witness in their upcoming divorce proceeding. The Gardners had been married for more than five years, and court records indicate it was an abusive relationship.
Tammy Gardner's friends and relatives testified at trial that her husband had put a gun to her head before and that she showed up to places with bruises on her face. After she filed for divorce, they said that she was terrified for her life and that John Gardner was harassing her, asking if she was going to go through with it.
Domestic Violence on the Rise during the Pandemic
Earlier this year in March 2020, the Dallas Morning News reported that domestic violence service providers across North Texas were bracing for what could be an especially dangerous time for people living with their abusers. With schools closed and many suddenly out of work or working remotely to slow the spread of COVID-19, the need for social distancing was seen as possibly straining already violent relationships and trapping victims in their homes.
Domestic violence can lead to other kinds of unfortunate outcomes. On August 15, 2020, WFAA-TV reported that a woman who was fleeing a domestic violence incident in Grand Prairie lost control of her vehicle in Dallas and two children in the car were ejected. A 7-year-old was in critical condition on life support after the crash, and a 10-year-old was in serious condition but was stable.
Officials told WFAA that the woman was the victim of a domestic violence incident around 1:52 a.m. in Grand Prairie and was trying to flee the abuser when she lost control of her car in the 4600 block of Jefferson Avenue. There were four children and a man in the vehicle with the woman, but police did not say whether the 13-year-old and 2-year-old in the vehicle were injured.
Domestic Violence Charges in Collin County, Texas
Arrests relating to family violence are always concerning because the penalties for convictions can be steep in many cases. Domestic assault is a Class A misdemeanor punishable by up to one year in jail and/or a fine of up to $4,000 when an alleged offender has no prior domestic assault convictions.
Domestic assault, however, is no longer a misdemeanor charge and becomes a third-degree felony punishable by up to 10 years in prison and/or a fine of up to $10,000 if an alleged offender has any prior domestic assault convictions. In other words, repeat offenses can always carry significant consequences.
Some domestic assault charges could be upgraded to aggravated domestic assault crimes when an alleged offender intentionally, knowingly or recklessly causes serious bodily injury to another person or uses or exhibits a deadly weapon in the course of committing any assault crime, including threatening another with bodily injury or engaging in conduct that the victim likely will find offensive. Aggravated domestic assault is a second-degree felony punishable by up to 20 years in prison and/or a fine of up to $10,000, but the crime can be a first-degree felony punishable by up to 99 years or life in prison and/or a fine of up to $10,000 if the alleged offender commits the alleged offense with a deadly weapon and causes serious bodily injury to the alleged victim.
Texas Penal Code § 25.11 is also dedicated to the crime of continuous violence against the family. A person commits an offense if, during a period that is 12 months or less in duration, the person two or more times engages in conduct that constitutes an offense under Texas Penal Code § 22.01(a)(1) (relating to an assault crime) against another person or persons whose relationship to or association with the defendant is described by Texas Family Code § 71.0021(b), 71.003, or 71.005.
Continuous violence against the family is a third-degree felony, and felony convictions can carry lifelong consequences for most people. In some cases, domestic violence incidents could also result in other criminal charges such as kidnapping or sex crimes like sexual assault.
Find a Plano Dometic Violence Defense Lawyer | Law Offices of Richard C. McConathy
If you were recently arrested for any kind of domestic violence crime in Plano or the greater Collin County area, you do not want to delay in seeking qualified legal representation. The Law Offices of Richard C. McConathy has handled scores of family violence charges all over North Texas and we can fight to make sure that you are able to face the fewest penalties possible for your alleged offense.
We can conduct our own independent investigation into your criminal charges to help develop the strongest defense in court and then work to possibly get criminal charges reduced or dismissed. Our firm will be able to discuss your own case at greater length with you as soon as you call (469) 304-3422 or contact us online to set up a free consultation.