Being tested for DWI in Collin County, Texas, is not a matter to be taken lightly. If you are pulled over for suspected DWI, the law enforcement officer conducting the traffic stop will most likely ask you to take one or more field sobriety tests that may involve breathalyzer machines and walking in a straight line.
In the state of Texas, you do have the right to refuse to take a field sobriety test, but there are harsh consequences and penalties for DWI test refusal. Your driver's license will be immediately suspended, and if you are pulled over during a "No Refusal Weekend", refusing to submit to a field sobriety test can end in an officer forcibly conducting a DWI blood test, with or without your consent.
DWI Testing Defense Lawyer in Plano, Allen, Frisco, and McKinney, TX
DWI testing is not as straightforward as some make it out to be. If you have been charged with a DWI or a DWI-related offense, contacting a criminal defense attorney should be your first priority. Make sure you equip yourself with the legal counsel you need by calling The Law Offices of Richard C. McConathy. Led by experienced criminal defense lawyer Richard McConathy, our legal team is able to help you sort out the confusion that you may have as a result of your charges. Contact us at (469) 304-3422 for a free, no-obligation consultation from a legal expert.
Texas DWI Field Sobriety Tests
Field sobriety tests are used to detect a driver's impairment. When a law enforcement officer conducts a traffic stop and suspects a driver of drinking and driving, they will typically use one or more field sobriety tests to test the sobriety of the said driver.
There are many different types of FSTs (field sobriety tests) that officers may employ during a traffic stop. One of the most common field sobriety tests involves walking heel-to-toe in a straight line. During this test, the officer will typically instruct you to take a number of steps in a straight line, turn around, and repeat, all while walking heel-to-toe the entire time. If you are lacking complete balance or failing to follow instructions, the officer may arrest you.
Another popular field sobriety test is the horizontal gaze nystagmus test. This test involves an officer moving a pen or small light side to side in front of your eyes for a period of time. During this test, the officer is attempting to see if your eyes can follow the object without any involuntary jerking, or head movement.
Though these are commonly used tests to determine sobriety, they do not conclusively show whether or not an individual is under the influence and/or intoxicated. Walking heel-to-toe is difficult for individuals who have average to below-average balance, and this lack of balance can be exacerbated during a high-stress traffic stop. In addition to this, individuals who suffer from nystagmus can have a hard time with the HGN test, even while being completely sober. FSTs should be taken seriously, but remember that they are not always conclusive, and failing a test does not necessarily mean that you are automatically guilty of driving while intoxicated.
Portable Breath Test vs. Post-Arrest Breath Test
Law enforcement officers typically use two types of breath tests during field sobriety tests and DWI investigations. The first is a portable breath test, and the second is a post-arrest breath test that is administered after a suspect has been placed under arrest.
Police officers who administer FSTs due to a suspicion of DWI are trying to find a reason to place an individual behind bars and get them off the roadway. During a traffic stop, a police officer may ask you to submit to a portable breath test to provide the officer with a reading of your BAC. As previously mentioned in this article, you do have the right to refuse this test, but this choice has a severe consequence, namely administrative license suspension.
If an officer has decided that they have enough probable cause to put you under arrest for a DWI or DWI-related offense, you will be handcuffed, placed into police custody, and transported to a local jail. Once you get to your destination, police officers have the right to forcefully take a blood sample, with or without your consent. As long as they have a signed warrant from a judge from your colony, they are able to force you to undergo BAC testing, regardless of your consent.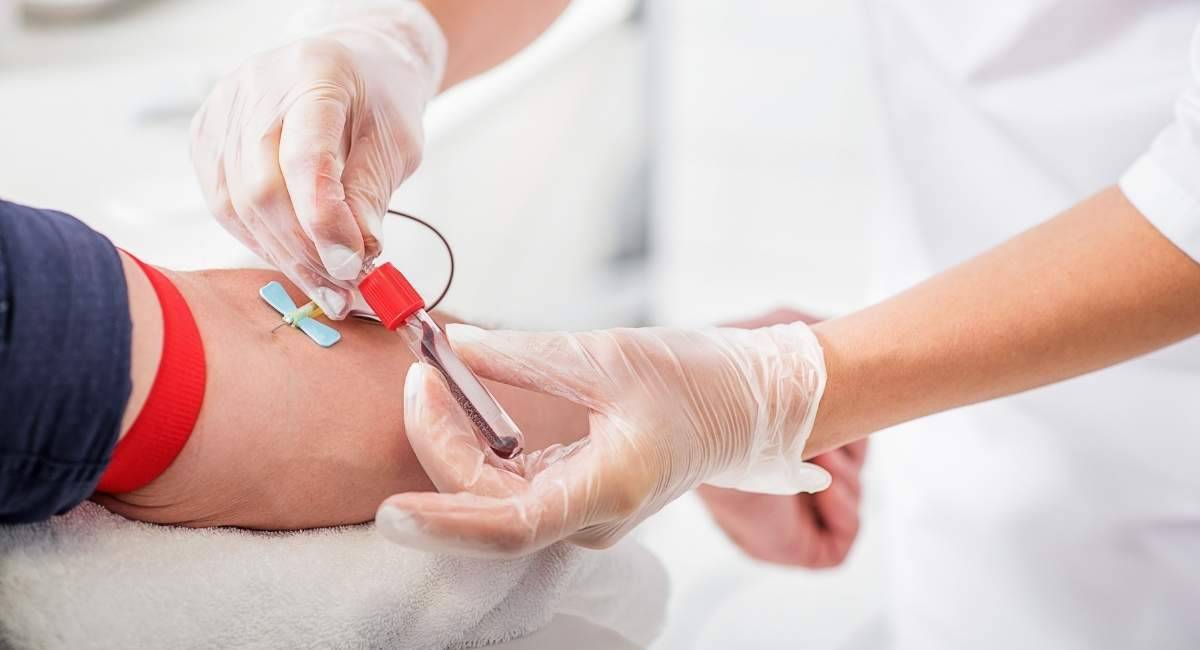 Dallas DWI Blood Testing
When law enforcement decides to arrest an individual for DWI, they may take the alleged offender's blood sample to test for BAC (blood-alcohol concentration) levels. This is typically tested through a common testing process known as gas chromatography.
Texas Transportation Code Section 724.017 states that only certain qualified individuals have the right to take and handle a DWI suspect's blood specimen when requested by a peace officer.
Blood testing is typically seen as more in-depth than a breath test, but inaccuracies can occur in this process if not handled correctly. If an unauthorized individual takes the blood draw, the test results can be completely dismissed in a court of law. In addition to this, many blood draws taken in hospitals are drawn from the blood serum and not the whole blood, which oftentimes results in an inaccurate measurement.
Administrative License Suspension in Collin County
Individuals who refuse to submit to DWI testing will face an automatic driver's license suspension known as administrative license suspension. While this in itself is a civil penalty, if an individual is convicted of a DWI after this takes place, their license suspension may be upgraded to a criminal penalty.
Once an individual receives notice of their license suspension, they have the right to submit a request for a hearing within 15 days after being notified. During the hearing, the Office of Administrative Hearings will make a decision on whether or not the license suspension was justified.
Texas Transportation Code Section 724.035 states that the period of Administrative license Suspension is 180 days (6 months) for a DWI test refusal if this is the first time an offender is found doing this. Subsequent refusals will have a harsher penalty. If an individual is found refusing a DWI testing for the second, third, or fourth time, they may face two-year license suspensions.
Resources for DWI Testing in Collin County
Texas Constitution and Statutes: Chapter 724 – This link takes you to chapter 724 of the Texas Transporation Code, where you can learn more about implied consent, chemical DWI testing, and DWI test refusal in the state of Texas.
Texas Breath Alcohol Testing Program Requirements – This link takes you to the operator's manual for the Texas Breath Alcohol Testing Program. This operator's manual holds information in regards to how breath testing in Texas works, and its administrative requirements.
Texas Alcoholic Beverage Commission – This link takes you to the official website of the Texas Alcoholic Beverage Commission, a statewide agency that regulates the alcoholic beverage industry. Here, you can find more information on local DWI laws, symptoms of intoxication, and other information in regards to alcohol consumption and alcoholic beverages.
Find A Collin County Attorney to Fight DWI Testing | Law Offices of Richard C. McConathy
DWI testing refusal and failed DWI sobriety tests can cost you your license. If you're worried about the results of your field sobriety test or chemical testing, contact The Law Offices of Richard C. McConathy. As an experienced DWI attorney in Collin County who has helped thousands of clients in the area, our law firm is here to make sure you have the legal defense you deserve.
There are so many aspects of a DWI test refusal case, and not every charge has to result in a conviction. Our experienced lawyers will analyze every aspect of your case to determine the best course of action, and from there, you can expect us to fight hard on your behalf. Protect your rights and defend your name by hiring us today. Call us at (469) 304-3422 for more information.‍