The Law Offices of Richard C. McConathy – McKinney, TX
McKinney is a city in and the county seat of Collin County, Texas. It is the third-largest city in Collin County, after Plano and Frisco. 
A suburb of the Dallas–Fort Worth metroplex, McKinney is about 32 miles north of Dallas. McKinney was listed as the nation's fastest-growing city from 2000 to 2003 and again in 2006. 
In 2007, it was ranked second-fastest growing among cities with more than 100,000 people and in 2008 as third-fastest. In the 2010 census, the city's population was 131,117. 
The population estimate produced by the city as of 2019 was 199,177. In 2020, its population was 195,308. 
As of May 2017, McKinney was the third-fastest growing city in the United States. The Census Bureau defines an urban area of northern Dallas-area suburbs that are separated from the Dallas–Fort Worth urban area, with McKinney and Frisco as the principal cities. 
The McKinney–Frisco urban area had a population of 504,803 as of the 2020 census. McKinney is a popular destination for families and young professionals. 
The city offers a variety of amenities, including excellent schools, parks, and recreation facilities. McKinney is also home to a number of Fortune 500 companies. The McKinney Arts District is home to a variety of art galleries, studios, and shops.
The Heard Natural Science Museum and Wildlife Sanctuary offers a variety of exhibits on the natural history of North Texas. The Katy Trail is a 35-mile paved trail that runs through McKinney and other parts of Collin County.
Lake Lavon is a popular spot for fishing, swimming, and boating. The McKinney Farmers Market is held every Saturday morning from April to October.
The McKinney Performing Arts Center hosts a variety of performances throughout the year. McKinney also has many restaurants offering a variety of cuisines to choose from.
People choose to live in McKinney because of its excellent schools, which are some of the best public schools in Texas, the safe community as McKinney is a very safe city with a low crime rate, and a variety of amenities to offer residents, including parks, recreation facilities, shopping, and dining. McKinney is also home to a number of Fortune 500 companies and is located in a beautiful area with rolling hills, lakes, and forests.
The Law Offices of Richard C. McConathy – McKinney, TX
Office Information
5900 S Lake Forest Dr #300,
Allen, TX 75013
Hours of Operation
Mon: 9AM – 5PM
Tue: 9AM – 5PM
Wed: 9AM – 5PM
Thu: 9AM – 5PM
Fri: 9AM – 5PM
Sat: – Closed
Sun: – Closed
Phone: (972) 805-8855
*Meetings at all locations available only by appointment
If you have been charged with driving while intoxicated or criminal offense in McKinney, Texas your life does not have to stop. The Law Offices of Richard C. McConathy will help you get back on track and away from the judicial system altogether. You will be the first and last priority to the attorneys at The Law Offices of Richard C. McConathy. Accusations of committing a crime are not only upsetting but can be personally damaging as well. You can possibly lose your job, your family, and even your freedom if you are convicted of a serious criminal offense. 
The attorneys at the Law Offices of Richard C. McConathy want to prevent the criminal charges from ruining your life. These lawyers want you to move past this tough period to make a change for the better in your life. It is important to contact The Law Offices of Richard C. McConathy today about your criminal offense in the McKinney area.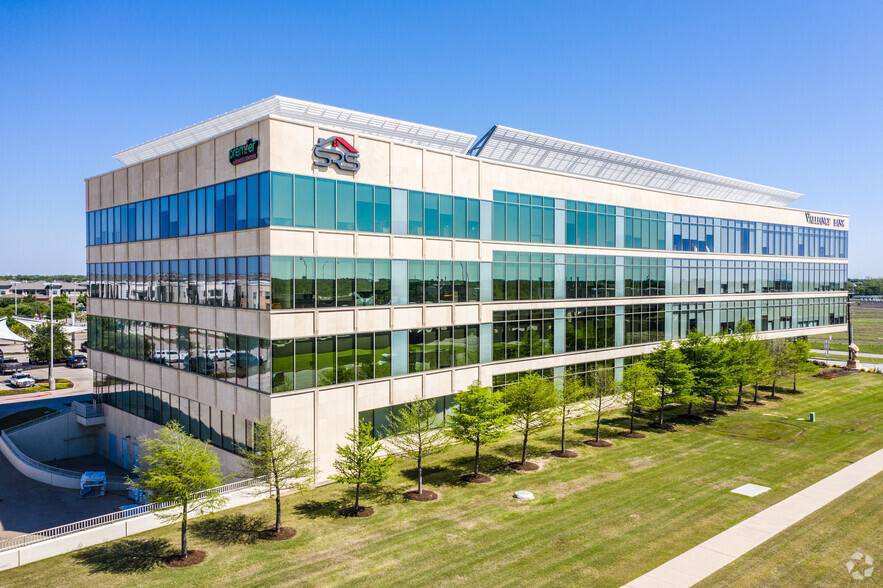 McKinney, Texas Criminal Defense Lawyer
The attorneys of The Law Offices of Richard C. McConathy have defended thousands of DWI cases since the law firm opened in 2002. Richard C. McConathy is a criminal defense lawyer who has a high success rate in defending DWI and criminal related offenses throughout McKinney, with many cases resulting in dismissals or not-guilty verdicts. 
Their commitment to excellent client service while staying up to date and informed on all new legal issues and laws guarantees that they will be prepared to represent you in the court of law.
Criminal Defense Practice Areas
Our law firm primarily represents individuals who have been charged with driving and driving type offenses, but the attorneys at The Law Offices of Richard C. McConathy also defend domestic violence charges, juvenile offenses, and traffic violations where no alcohol was involved. Domestic violence allegations are particularly difficult and stressful. By understanding this while focusing on staying well informed on current laws, the legal team can be counted on to provide excellent representation in what has become a politically charged area of criminal law.
Drug/narcotics charges are another main area of focus, along with marijuana offenses, such as possession and cultivation. The firm is committed to helping non-violent drug offenders keep from receiving the extremely severe and disproportionate penalties that the state imposes on those convicted of marijuana possession. "Crimes of trust" such as theft, shoplifting, and burglary are also handled by the firm.
White-Collar crime, such as credit card fraud and identity theft is also a relatively large portion of their casework. In addition to representing those currently involved in the criminal process, they also work on cases that involve violation of probation, along with a focus on record sealing/expunging criminal arrest histories for their clients.
We handle various federal cases, including federal drug crimes, federal internet crimes, federal kidnapping, federal sex crimes, federal weapons crimes, federal white collar crimes, human trafficking, sex trafficking, and three strikes law cases. Our common firearms and weapons cases often include unlawfully carrying a weapon, firearm smuggling, possession of a firearm by a convicted felon, possession of a firearm while intoxicated, and unlawful possession of a firearm.
Property crimes we assist people with include arson, burglary, burglary of a vehicle, criminal mischief, criminal mischief charge, and criminal trespass. We also handle sex offenses such as aggravated sexual assault, child pornography, child sexual abuse, continuous sexual abuse of a child, disclosure of intimate material, failure to register as a sex offender, improper relationship between educator and student, indecency with a child, indecent exposure, invasive visual recording, obscenity, online solicitation of a minor, prohibited sexual conduct, prostitution or solicitation, public lewdness, rape, revenge porn, statutory rape, sexual assault, sexual coercion, and voyeurism.
Theft offenses we handle include auto theft, robbery or aggravated robbery, shoplifting or retail theft, shoplifting instruments, theft or larceny, theft by check, and theft of services. We also handle such traffic crimes as aggravated assault with a motor vehicle, driving while license suspended, failure to stop, fleeing and eluding, habitual traffic violator, leaving the scene of an accident, racing on a highway, reckless driving, and vehicular homicide or manslaughter.
We handle such violent crimes as aggravated assault, aggravated kidnapping, assault charges, assault with a deadly weapon, deadly conduct, disorderly conduct, endangering a child, false accusations of violent crimes, injury to a child elderly individual or disabled person, injury to an elderly or disabled person, kidnapping, manslaughter, robbery, terroristic threats, and unlawful restraint. White collar crimes we handle include bad check, credit card fraud, forgery, identity theft, insurance fraud, medicaid fraud, and money laundering.
The law office will also work with individuals who may have already been convicted and are accused of violation of probation, or if they need their arrest record sealed or expunged. You can rest assured, that no matter what the case, you will be well represented by the aggressive and professional attorneys at the Law Offices of Richard C. McConathy.
DWI Dfense Lawyer in McKinney, TX
If you have been charged with DWI in McKinney, a conviction could lead to the loss of your driving privileges, as well as time behind bars. Losing your driving privileges makes it difficult to get to and from work, which in some cases, could lead to an inability to maintain employment.
In order to avoid having your life derailed; it would be beneficial to consult with a qualified DWI attorney who will help ensure that you are adequately prepared to defend yourself against these charges. Your attorney can lay out your options, and help you decide the best course of action for your specific case.
The attorneys at the Law Offices of Richard C. McConathy are dedicated to ensuring that their client's constitutional rights are protected throughout the legal process, and will work hard to develop a defense strategy that will give you the best chance of achieving your desired outcome.
McKinney Legal and Law Enforcement Resources
Texas Constitution and Statutes – Penal Code – This link is Chapter 49 of the Texas Penal Code, which defines all of the state's driving while intoxicated (DWI) offenses and penalties for a conviction in Texas.
McKinney Police Department – The McKinney Police Department (MPD) serves the citizens of McKinney by covering every aspect of law enforcement, such as evidence management, investigative operations, and the protection of citizens' rights, pursuits, and property management. The McKinney Police Department is located at:
McKinney Police Department
2200 Taylor-Burk Dr.
McKinney, Texas 75071
Phone: (972) 547-2700 
Collin County District Courts – This website provides links to all the relevant district courts within Collin County. It also includes information on local rules, the fair defense act, district clerks, law library, and case lookup.
199th District Court
Collin County Courthouse
2100 Bloomdale Rd., Suite 20132
McKinney, Texas, 75071
Find a McKinney Criminal Defense Attorney | The Law Offices of Richard C. McConathy
If you or a loved one has been charged with a DWI-related or criminal offense in McKinney or a surrounding area of Collin County, now is the time to contact a qualified criminal defense attorney who can effectively represent you in the court of law.
Contact the Law Offices of Richard C. McConathy today for a consultation about your arrest or administrative matter by calling (972) 805-8855 or contacting us online. Richard C. McConathy is an experienced DWI lawyer in McKinney who will make every effort to fight the allegations against you.